Hook'em Up Charters Facebook Feed
Check out our latest posts and some great catches from guests on 'Hooked Up' and 'Game Changer'!
Spanish mackerel are biting on the 1/2 day trips!!

Are You Looking for a Deep Sea Fishing Charter with the #1 Experienced Captains in Panama City and 30A Area? 🐟 Call us today (850) 774-8333 or visit pcbeachfishingcharters.com/ for more info on the trips we have available. 🛥️🐟🐋😁

Bottom Fishing, Trolling, Bluewater Trolling, Shark Fishing, Combination Trips, Split Trips for Small Groups and we even do some Dolphin Watch, Sightseeing Trips.

Book NOW for Your Best Day Out on the Water! pcbeachfishingcharters.com/ — at Hook'em Up Charters. ... See MoreSee Less
Wish I could get down there.
Mmmmm smoked mackerel dip
Load more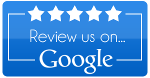 We would love to see your review – You can leave one here!